Our History
The Beginning

The company was formed by David Fawcett in 1981. David always had a love of boats and for making models; a business making yacht models therefore provided the perfect fit. The business was set up by David on his own, working out of a bedroom of his house and taking his first paying commission to make a model of a Swan 38 sailing yacht.
The first substantial orders for David Fawcett arrived when entrepreneur Peter de Savary set out to challenge for the America's Cup in 1983, this also led to a first meeting with yacht designer Ed Dubois and the beginning of a long, fruitful business relationship.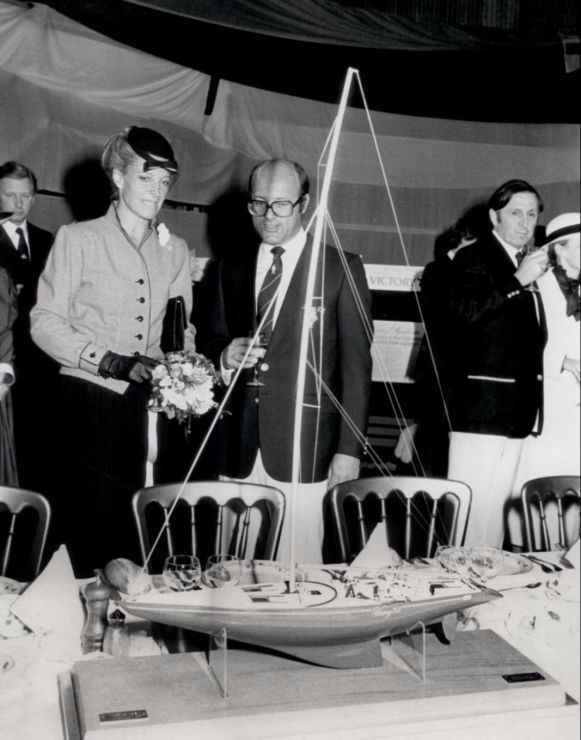 Turning Point
In the early days, David primarily built models of smaller sailing boats; however, this was all to change following three events that marked a significant turning point in the company's history.
Firstly, Ed Dubois placed an order for a model of Aquel II, a 37 metre sailing yacht, and then Andrew Winch placed his first order for a model with David Fawcett.
At around the same time John Bannenberg commissioned five models of Motor Yacht Stefaren, and this project gave David the chance to meet Tim Heywood for the first time.
In 2015, nearly 30 years later, one of these five models, still standing the test of time, was on display at the launch of Dickie Bannenberg's book about his father's life.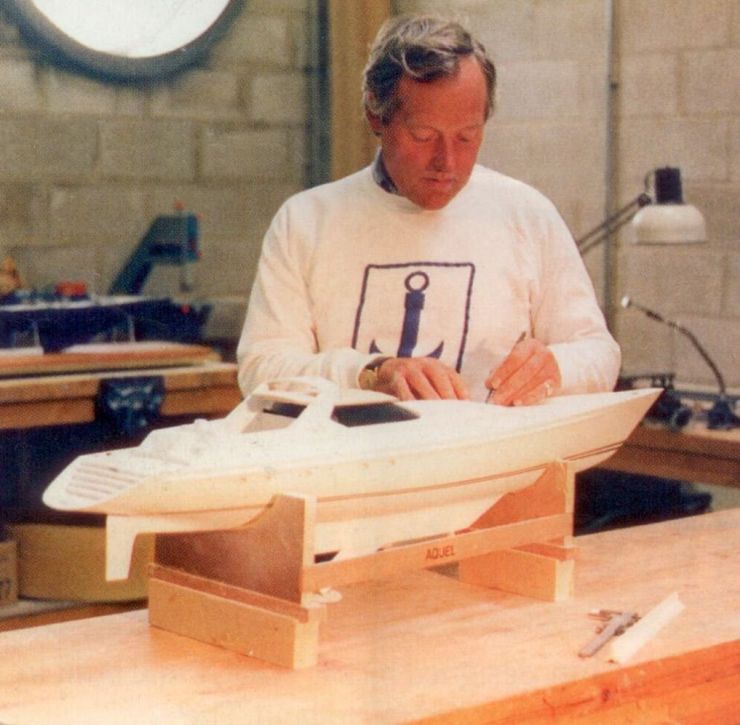 Success and Expansion
As the volume of the orders increased, so too did the size of the team. This led to the need for more space and eventually David Fawcett settled its current location at Pwllheli Marina.
Here, we are able to continue and further our craft in a modern, up-to-date workshop that allows us to retain the traditional skills of model making while also embracing the very latest technologies.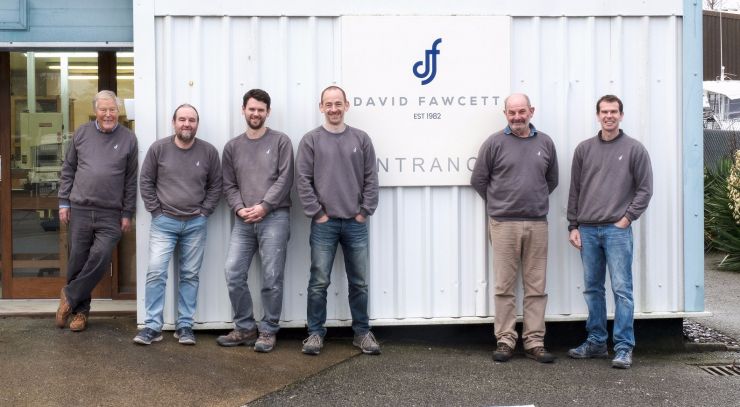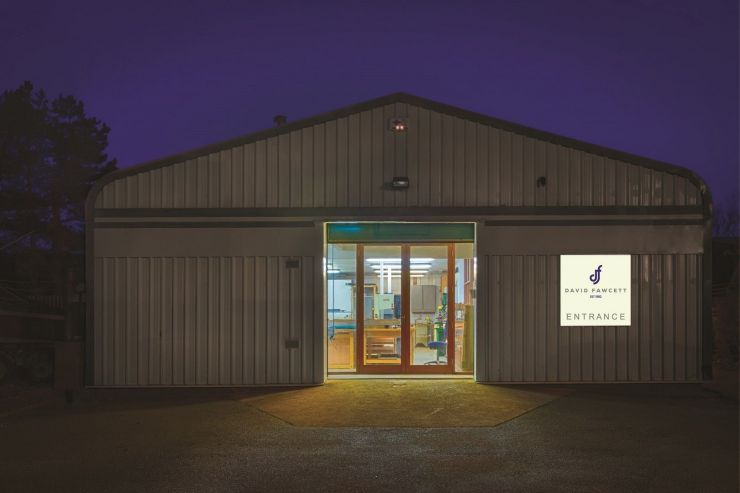 Our Future is Built on Our Past
Our website demonstrates where David Fawcett is now and the course we are taking as we continue to expand and grow; however, it is in our history that lie some of the most important reasons for our success.
We have always placed great emphasis on understanding, meeting and exceeding the level of quality required by the industry, and have always focused on excellent customer service and building strong relationships with our clients. We truly understand and have a real 'feel' and passion for yachts, and we have carefully built and maintained a highly skilled team that consistently operates to the very highest standards.